silent wings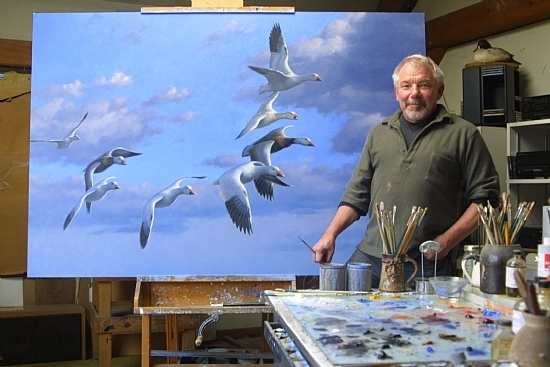 For the past fifty years I have hunted, fished and painted the outdoors and the wildlife that inhabit those great outdoors.
I was fortunate to start hunting and fishing back in the "good old days" when ducks and geese were much more plentiful than they are now. All my free time as a kid was spent fishing and hunting—after school, weekends and all summer. That's just what we did back then.
These paintings are from experiences in my life. These are real places that I've been, real scenes that I've seen and experienced. I hope that these paintings bring some of the pleasure and maybe even spark a memory.
Thank you for visiting my website.
Gary Moss
The artist with Caddis and pheasant rooster.